What is a Financial Counselor and Why Do I Need One?
During one's journey to becoming financially healthy, it is important to seek professional guidance in order to prevent making the same mistakes with your money over again. Financial Counselors help address money-related issues that are not only personal, but can be very painful for some.
The role of the Financial Counselor is to assist and support you through your journey from financially unhealthy to financially healthy through resources, customizing viable action plans, providing problem solving expertise and sources of data about current lending practices and consumer protections.
The most important role of the Financial Counselor is to motivate you to work towards your goal and break the negative money mindset that has been holding you back.
Financial Counselors take an holistic approach to discovering financial problems. Research shows that most people operate their financial management with 80% behavior and 20% know-how. How you behave with your money creates either a positive cycle or a negative cycle that could pass down for generations.
Why I Became a Certified Financial Health Counselor
If you've taken the time to read my About Me page, you know sad details my story. I pride myself on being a very positive person, but my story is my story. I couldn't have got to where I am today if it wasn't for recognizing there was a problem and that I needed to figure out how to solve said problem.
I always wanted to own my own home. I never truly knew how and was given some bad advice over the years. I figured one day I would be older, wiser, and have more money. I was pretty good at saving money, but I was never good at staying at a job. I never was happy at any job I have ever had.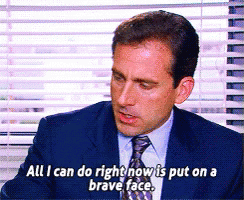 I was never destined to be anyone's employee. I have skills and talents most other people do not have that would be of great value to them. I was stupidly good at social media marketing and did that successfully for ten years. I even opened my own full service marketing agency about a year after I left an abusive marriage. I had used social media marketing as a catalyst to save money for my escape. Over the years, he found the money and the only credit card I had to build my credit. Before too long, I was broke and bankrupt, but I kept going.
On January 20, 2017, I left with my kids, no job and just $20.
On April 30, 2018, I closed on my home with my own money and my own credit. I had no financial help. I had no co-signer. And I still had several thousands of dollars in my savings account. The only problem that I had was that I was miserable in my job. About a year before, I started losing interest and passion in managing other businesses social media accounts.
I had used social media management as an escape. I was having triggers and memories come to the surface. I was having trouble truly healing from what I had been through. I found myself still attracting abusive and manipulative people into my life because of this trauma. Abusive employers, toxic co-workers, jealous friends/family… it was time to let them all go.
In the meantime, several friends had reached out and asked me how I fixed my credit, saved money, and bought a home. I taught them and they have successfully been able to do what I have done. By teaching them the fundamentals and giving them the tools, they each have been able to save money, pay down debts, increase their credit score, and make the investments of their choosing.
I taught them so much more beyond the numbers. We were able to unearth and find where the unhealthy patterns started so we could create a healthier pattern for their future. The first step is acknowledging there is a problem.
Awareness of Your Relationship with Money
Most people have an emotional bond with money through some sort of trauma or past negative experience that led them on a journey of financial self-destruction. While some people spend their money as fast as they can, other people hoard their money and even go without basic needs in order to not go without money.
Both behaviors are triggered out of fear.
The journey of self-discovery and breaking bad money habits is very personal. Just like a cut – it's painful, you nurture it, medicate it, and it heals. While the cut is healing, if you touch it or bump into something, it hurts, but over time the pain becomes more tolerable and then it goes away. You are healed and sometimes there is a scar, but that scar should always be seen as a victory mark.
Why are some people "rich" and some people "poor" even though the "poor" person may be smarter or more talented than the "rich" person?
Mindset.
Awareness of Your Current Financial Well-Being
While we will calculate a lot of numbers and determine your net worth, your financial well-being is so much more than a number. We look at past and current spending habits, saving habits, assets, financial goals, cash flow, credit rating, and more.
"How you perceive and interpret your financial situation is even more important than how much money you actually have." – Patricia Hunter
If you do not know these fundamentals and acknowledge these behaviors of your financial health and money mindset, stress, frustration, and fear will always win.
If your bills surpass your income, you will not be able to pay your bills on time. If you don't have an emergency fund, you will suffer a heavier blow on top of the stress from an emergency situation. You have to have a plan.
You cannot buy long term happiness.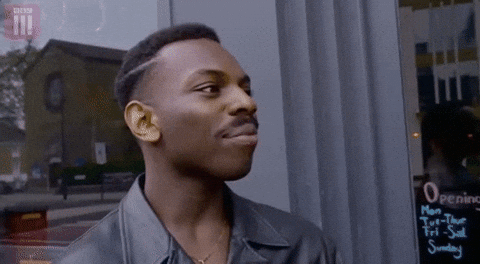 There are many things we, as humans, cannot control in this world, but you can control to how you react and respond to situations.
You can control the money you have coming in and you can create more of it.
You can control what you choose to spend your money on and you can control what you choose to don't spend your money on.
You have to pay your bills, but what if there was a way to lower that bill or even eliminate it. Do you know your rights, current trends and legislation that would work in your favor?
Your Financial Health Checklist
I have a gift for you. Download and print the Financial Health Checklist. Take a few minutes to fill it out. Be honest and truthful with yourself as you answer Yes or No to the statements. It's time to acknowledge where you are and where you want to go so we can make a plan you can stick to.